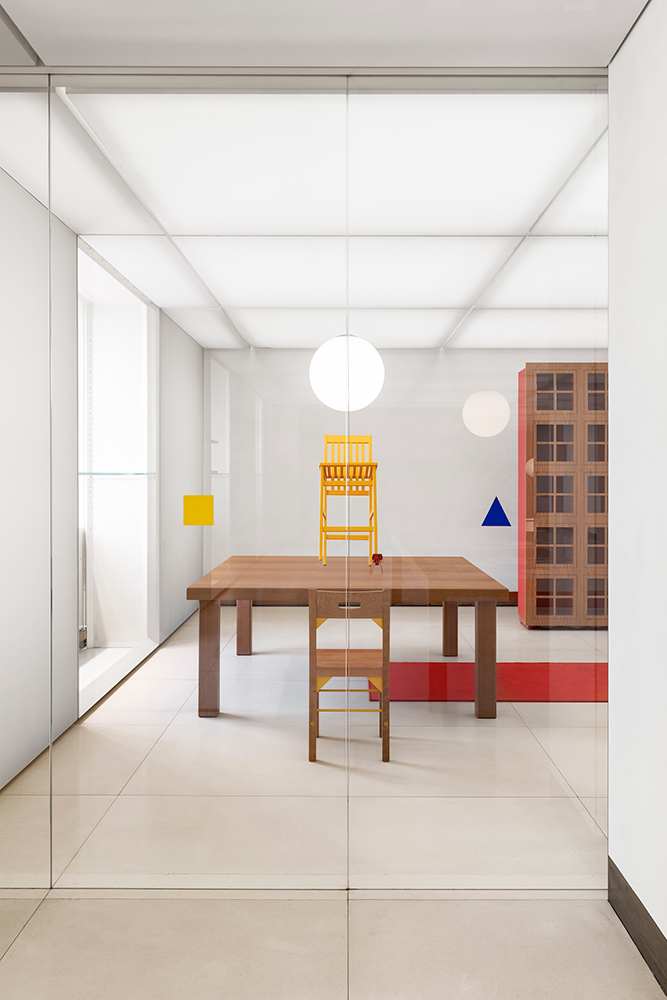 ASTEROIDE ENLIGHTS ARCHIVIOUNIFOR
UniFor presented ARCHIVIOUNIFOR, with the re-edition of four historic pieces by Aldo Rossi.
The geometry of The Parigi armchair and the Consiglio table, the Cartesio bookcase's monumentality and the Museo chair's elegance are interrupted by the spherical design of ASTEROIDE.
The globe-shaped shade in blown glass and matt opal white finish gravitates over the surfaces, illuminating them with a diffused light. With its simple and sculptural charm, it elegantly enlights and decors.
Installation by Ron Gilad
Art direction: Studio Klass
UniFor Showroom
Corso Matteotti, 14 | Milan
Ph. Delfino Sisto Legnani – Alessandro Saletta